Nutanix is pleased to announce that applications are now open for Nutanix Technology Champions (NTC) for 2023 calendar year candidates!
https://bit.ly/NutanixNTC2023Applications 🤓
* The deadline if applying is coming quickly – November 4, 2022, at midnight PST. 🕛
If you feel you have what it takes to be an expert and champion with Nutanix – including being an active community participant, a technology evangelist, and a collaborative knowledge leader – Apply Today! ✍🏻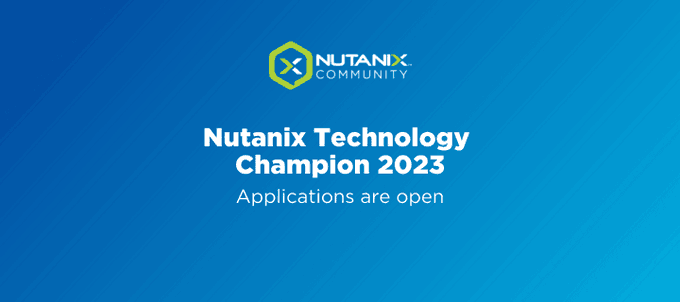 You can reference my post from last year (2022) on becoming a 6th consecutive year member of the awesome Nutanix NTC Program!
https://wheredidireadthat.online/2021/12/19/nutanix-technology-champion-2022/ 
Good luck to all!